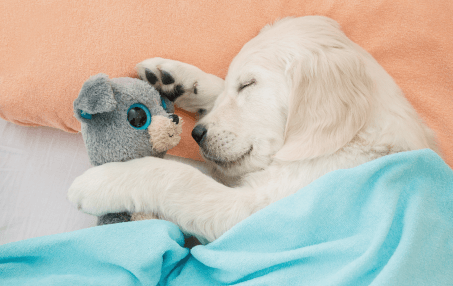 Boarding
Whether you're leaving your pet for an extended time or just for the day, it's important to find high-quality pet boarding for your furry friend. Brentwood Animal Hospital is proud to provide exceptional pet boarding and doggie daycare.
Our facility is equipped with spacious kennels for overnight and day boarding for your dog or cat. When you drop off your furry friend with us, you can rest assured that they are in good hands.
Dog Boarding
We provide bedding, food, and bowls at no extra charge. Clients are also welcomed to bring their own bedding, food, bowls, etc.
Our other boarding perks include:
Dogs are let out in individual yard spaces 3 times a day
We have a separate cat room for a less stressful atmosphere
We can administer medications
We can provide medical services at time of stay for an additional charge
Bathing for an additional charge
Dogs should be up to date on their DHLP vaccine, rabies vaccine, bordetella vaccine, and fecal test. Cats should be up to date on their FVRCP vaccine, Rabies vaccine, and a dewormer. These vaccines and treatments can be administered at time of stay. We book up quickly, so make your reservation today!
Cat Boarding
Complete with perches, lots of windows, and cozy places to curl up, our multi-level cat condos are a hit with our feline guests! Our boarding staff will also make sure your cat gets plenty of attention, stimulation, and socialization while you're away.
Cats are required to be current on core vaccinations, and our condos book up quickly, so get your reservations in early!
Special Needs Pets
We always welcome pets with special medical, physical or emotional challenges. Our staff is trained to accommodate and address those needs, and you will have peace of mind knowing that your pet will be under the watchful eye of our veterinarians while you are away. We also have a hospitalization ward where your pet will be closely monitored by our veterinary technicians should any medical emergency arise.
Pricing
For overnight stays the prices are broken down by weight:
1-30 lbs: $17.50 with 2 capstar/advantus chews $6.85 each
31-60 lbs: $19.50 with 2 capstar/advantus chews $ 9.45 each
61-100 lbs: $21.50 with 2 capstar/advantus chews $ 9.45 each
Over 100 lbs: $22.50 with 2 capstar/advantus chews $ 9.45 each
For day boarding, regardless of size for dog or cat the cost is $12.50.
Drop off and pick up times are the same as our regular hospital hours:
Monday – Friday: 7:30am – 5:30pm
Saturday: 8:00am – 12:00pm
Sunday: Closed
For more information or to book a stay for your pet, call us at 850-434-2646