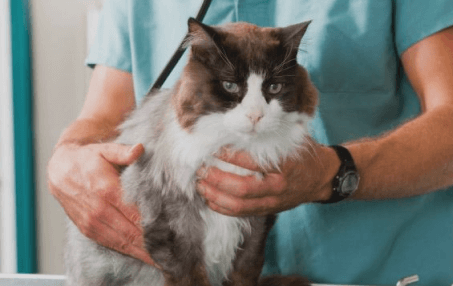 Wellness & Preventative Care
Keep your pet happy and healthy with the help of the compassionate and experienced veterinary team at Brentwood Animal Hospital. Our veterinarian offers wellness services and pet wellness exams to new and existing patients.
For more than 40 years, The Brentwood Animal Hospital team has been dedicated to providing high-quality pet wellness care to pet of Pensacola and surrounding areas. Dr. Burnett is well-versed in all wellness services and takes the time to discuss any concerns you may have regarding your pet's health.
Pet wellness services include:
Pet dental
Core and non-core vaccinations
Regular wellness exams
Flea and tick prevention
Spay & neuter
Why Are Pet Wellness Exams Important?
Pet wellness exams are crucial in detecting health problems in a pet. Catching a disease or problem early on can often make for better success rates when it comes to treatment with less associated expense for owners and less stress and discomfort for pets.
Vaccinations
We recommend that every pet patient we have come in for regular wellness exams, beginning at about six weeks of age, and these exams will always include the correct vaccinations for your pet's age and environment. Pet vaccines come in two basic types, non-core and core. The core vaccinations are those that every pet needs, like rabies and distemper. Non-core, on the other hand, is only given to pets that need them, depending on where they live and their lifestyle.
Puppy, Kitten, & Senior Care
Puppies and kittens require special care, especially when compared to full-grown adult pet. For starters, we recommend a comprehensive wellness exam for all puppies and kittens as part of their first visit with us. This is important even if your pet had recent veterinary care at the shelter before you adopted him or her. It's important because this first exam allows us to not only establish a relationship with you and your new pet, but to have a baseline for future appointment in terms of your pet's health and wellness.
Very young pets obviously have specific needs. So do seniors. Since their needs change more quickly, senior pets need to go to the veterinarian more often. More frequent visits help us determine if your pet is having any symptoms of diseases that often affect senior pets. Some of these diseases include diabetes, arthritis, heart disease, liver disease, and cancer. Your pet might also have increased amounts of pain and changes in behavior as they age.
We can discuss the preventative measures you can take to keep your senior pet healthy, including getting the proper nutrition and the right amount of exercise.
Do you want to know more about wellness services and pet wellness exams available at our animal hospital? Call us at 850-434-2646 to learn about specific wellness services and schedule a pet wellness exam or initial visit.