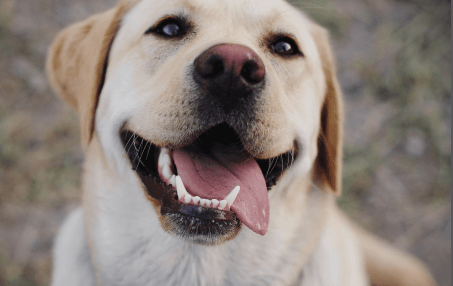 Dental Care
You may have never given your pet's teeth a second thought, and you have probably never brushed your cat or dog's teeth. However, good dental health is essential for pets just as it is for humans.
Keeping your pet's teeth and gums in good shape can not only extend their life but can also help them be happier and more active. At Brentwood Animal Hospital, our veterinary staff is committed to educating pet owners about the importance of good pet dental health. To that end, our veterinarian offers a full array of dental services for your cat or dog, including dental x-rays and teeth cleaning. We'll also show you the warning signs to look for to spot a dental problem early.
Why You Should Take Pet Dental Health Seriously
Of course, every pet owner wants their pet to live as long as possible. Good dental health not only helps you have more time with your pet but also offers several other benefits.
1. Good dental health allows your pet to keep his or her teeth longer. Tooth decay in pets weakens their teeth, just as it does in humans, and can cause their teeth to chip or fall out. This can be painful for your pet and can make eating difficult.
2. Good dental health helps your pet's breath to smell sweeter. "Doggie breath" is not inevitable. Bad breath in dogs and cats is often an indication of dental disease. A dog or cat with good dental health shouldn't have foul-smelling breath.
3. Good dental health helps your pet avoid pain. Gums that are infected and teeth with cavities can be quite painful for your pet, just like they are for you. Plus, pets are good at hiding their pain. It is best to keep their mouth healthy rather than wait for a dental emergency.
4. Good dental health helps your pet live longer. The best reason of all for keeping your pet's mouth healthy is to give them the best chance possible of living a long, healthy, and active life. Infections that begin in the mouth can eventually travel throughout the body, compromising your pet's overall health. Some of these infections can even be fatal.
Our professional and compassionate animal care team is looking forward to helping you promote your pet's good dental health. To learn more about how to keep your pet's teeth and gums healthy or to make an appointment, contact us at 850-434-2646.